The Gold Standard for Building
Business Relationships in New York City and beyond.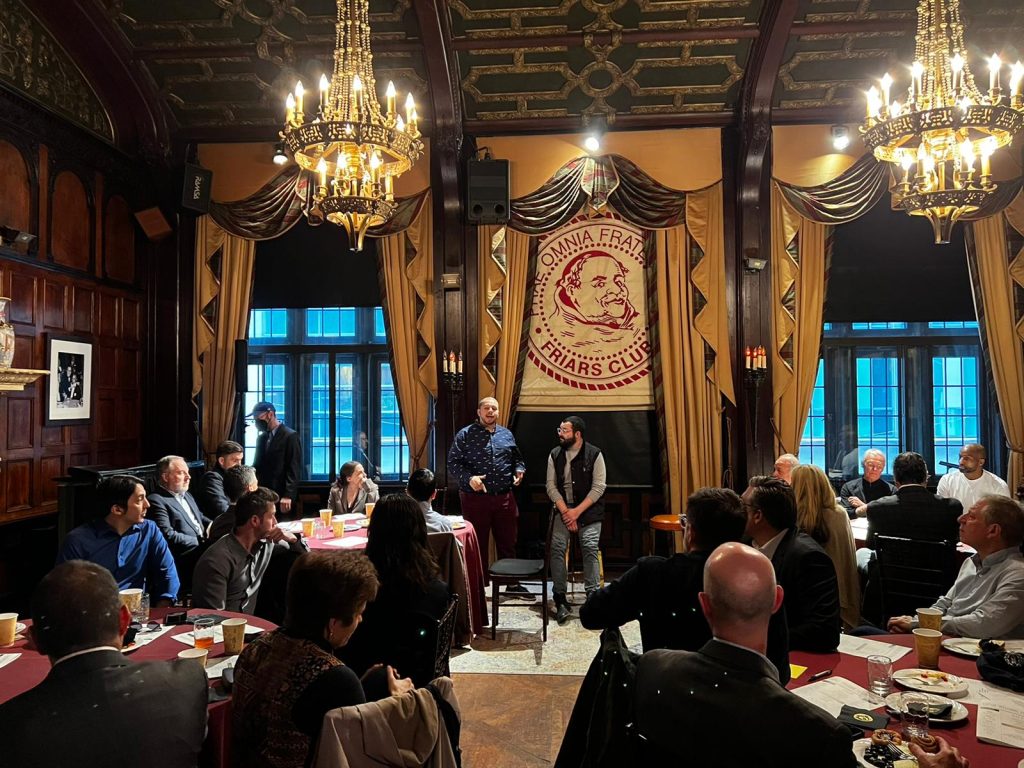 BNI Chapter 1 is a preeminent Manhattan networking group that meets each week, 7am at the Cornell Club just two blocks from Grand Central. At Chapter One, we have grown from 14 to 50+ members in just a few short years and we only continue to grow.
We take pride in retaining our talent – many of our members celebrating 5 and 10 year anniversaries – while continually minting new members. Our referrals are like currency, and at Chapter One we print this currency with an average closing rate of over 70%. Those are our stats, but to experience who we are – our caring leadership, camaraderie, rousing motivational moments, meaningful introductions, shared passions for what we do and how we help one another – come see for yourself! We welcome all guests, from the New York metro area, nationally, and internationally, especially now that we are often meeting virtually on Zoom as well.
Visit Us
Now more than ever, virtually and in person, Chapter One connects the business world. Please register. Our President Roy Fenichel will confirm meeting details.
What to Bring:
A positive attitude and a connective mindset. We're here to help!
What to Expect:
Open networking before and after the meeting. During the meeting, you will have the opportunity to briefly introduce yourself. Let us know who invited you or how you learned of us, what you do, and how we can help.
What You'll Receive:
Introductions to 60+ top New York, New Jersey, regional and national top business professionals in a variety of fields with wide-reaching expertise, connections, resources and eagerness to help.